Coreopsis grandiflora 'Early Sunrise'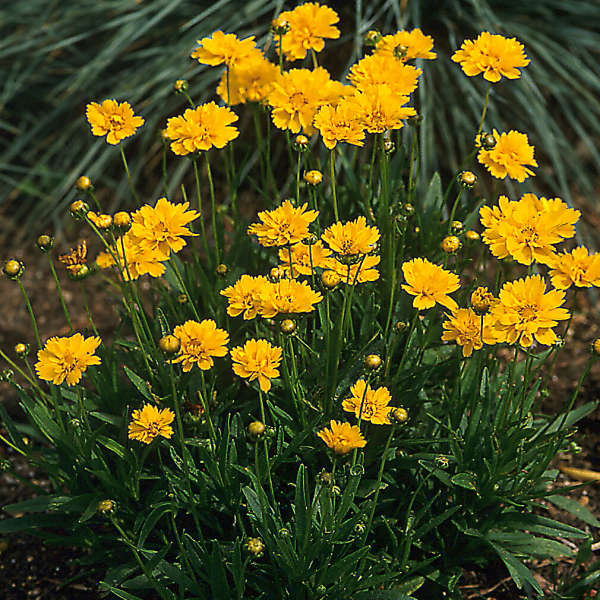 Common Name: Tickseed
An All-American and Fleuroselect Award Winner! A profusion of brilliant golden-yellow, semi-double flowers, each flushed orange-yellow in the center, bring unbeatable color to perennial and cottage gardens. This is one of the earliest Coreopsis to bloom, beginning in late spring and continuing to late summer if spent flower shoots are removed.

Try pairing 'Early Sunrise' with purple blooming perennials such as Salvia 'May Night' or Geranium 'Rozanne'.
Coreopsis is easy to grow, making it a good choice for beginners. One plant will provide you with long-lasting cut flower bouquets all summer long.