Hemerocallis 'Wineberry Candy'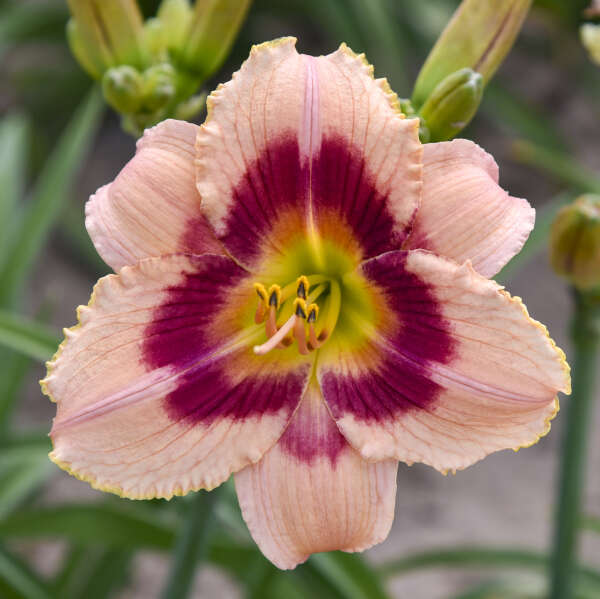 Common Name: Daylily
4¾", fragrant, soft pinkish peach tepals with a wine-purple eye and yellowish-green throat
Lightly ruffled petals with purple veining and smooth-edged sepals
Tepals are recurved, revealing the flower's triangular form
One of the longest blooming daylilies and one of the first to bloom
Daylilies can survive many harsh conditions that other plants cannot including: polluted city environments, slopes, poor and dry soils, near pavement that is salted in winter, and under Black Walnut trees (not affected by juglone).
Characteristics (Compared to Other Daylilies)
Early Midseason Bloomer, blooming in early July.
Rebloomer, producing a second set of flowers.
Extended Bloom with flowers staying open at least 16 hours.
Fragrant flowers.
Dormant foliage.
Tetraploid with 44 chromosomes, twice as many as Diploids. Tetraploids tend to be bigger, stronger plants.