Koeleria vallesiana 'Mountain Breeze'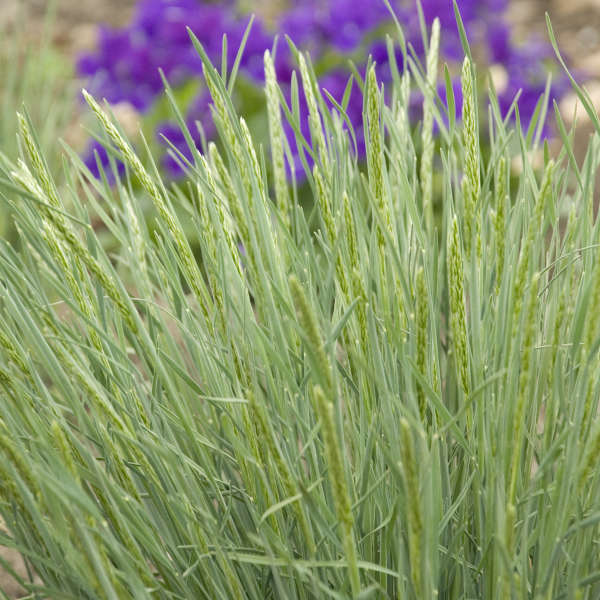 Common Name: Somerset Hair Grass, Ornamental Grass
This petite, blue, cool season grass is a wonderful complement to both Festuca and Helictotrichon, falling between the two in height. It forms an 8" tall, thick clump of spiky textured, narrow, grey-blue to blue-green leaves that are nice and soft to the touch.
Like Festuca, its flowers are held in narrow, upright spikes high above the foliage from late spring to midsummer. The flowers emerge greenish yellow in color and then lighten to a straw color as they dry.
Hair Grasses tend to bloom earlier than most other ornamental grasses, so they are useful for extending the season of interest. An early bloom time is also useful for retailers who like to offer blooming grasses to their customers early in the season.