Panicum virgatum 'Badlands' PPAF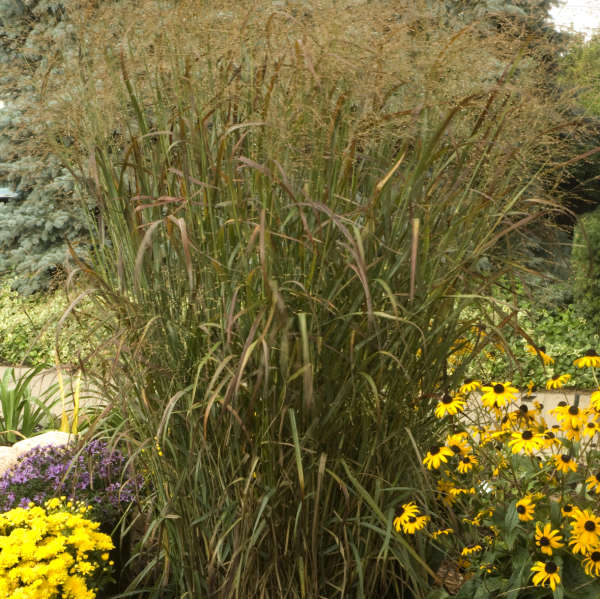 Common Name: Blue Switch Grass, Ornamental Grass
Hybridized by Gary Trucks of Amber Wave Gardens, this vigorous grower is sure to become one of your favorites.

It is similar to the ever-popular Panicum 'Heavy Metal' in foliage color and height, but 'Badlands' has the added bonus of having deep purple pigmentation on the tips of every blue-green leaf. This purple color begins to develop in midsummer and is striking when matching smoky purple flower panicles appear in late summer.

Of all our Panicums with purple foliage, this one is the best grower of them all, making it a top choice for growers and gardeners alike.
Switch grass gets its name from the peaceful swishing sound it makes when blowing in the wind. All parts of this grass are very sturdy, and will remain standing thru winter unless snows are heavy. This provides important cover for birds during the coldest days of winter. This grass is very versitile from a design standpoint; it is effective as a specimen, in masses, for screening, alongside ponds or streams, or even in large containers.