Sedum 'Black Jack' PP16736 CPBRAF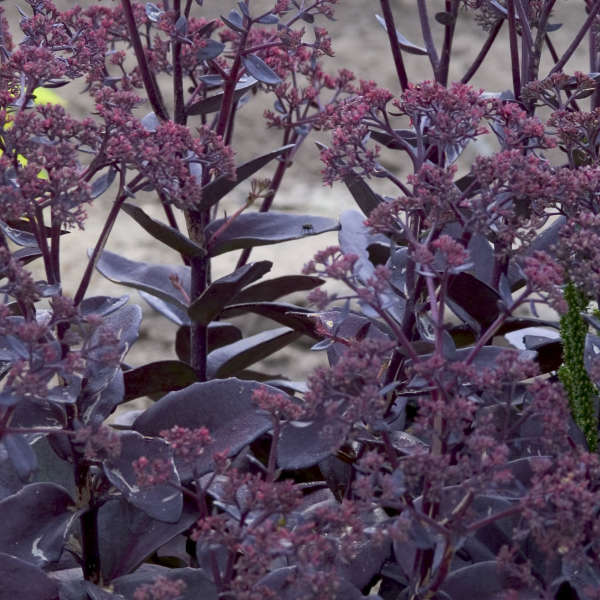 Common Name: Autumn Stonecrop
This one's destined to become a classic! Setting the standard by which all other dark foliage sedums will be judged, the brand new 'Black Jack' PP16736 boasts a superior upright habit and the deepest purple foliage (so dark you'll think it's black). Don't be deceived by the green and light purple foliage that first emerges in spring. It will quickly darken to deep purple.

Unlike other purple sedums which have a sprawling habit, this one displays thick, broad leaves on strong, stout, upright stems. It is a sport of 'Matrona' with the same habit and more brilliantly colored pink flowers. The flower heads can measure a massive 8 inches across!

Sedum 'Black Jack' PP16736 was the Bronze Medal winner at Plantarium 2005 in the Netherlands, a high honor indeed!
Tall, upright sedums form substantial clumps of foliage which can be substituted for shrubs in the landscape. Their stout, sturdy stems support the massive flower heads which develop in summer and burst into bloom in fall. If left standing, they provide winter interest and food for birds.